What would you do with a complete smile? Would you smile more? Would you enjoy a more balanced and nutritious diet? With a partial or full denture from Schramm Dentistry, both are possible. Thanks to advances in dental materials and technology, you can count on your results looking natural. You can also look forward to improvements in functionality that make eating and speaking even easier. And with traditional and dental implant denture options, we can meet an even wider spectrum of needs. At Schramm Dentistry, we want to be your Charlotte dentures headquarters.
Different Dentures for Different Needs
Some patients have several missing teeth they need to replace while others have a full row to restore. With partial and full dentures, we can meet both needs. Partial dentures are made up of multiple teeth spread across a special base that resembles gum tissue. Unlike bridges, which are permanently fixed in place, partial dentures are often held in place with clips or brackets. A full denture also features a gum-colored base but replaces a whole row of teeth and uses suction or an adhesive to stay in place.
The number of teeth being replaced is just one issue when it comes to dentures, though. Another is the way your dentures are held in place. Traditional dentures use the methods mentioned above, while implant-supported dentures use titanium posts to provide a strong, supportive smile that resembles the structure of teeth. That's because of how implant posts interact with the jaw. Because titanium is a biocompatible metal, it will bond with the jaw over time, performing the same function that your tooth roots once did before they were lost. What's more, besides anchoring your dentures in place, your implants will also help you grow new bone tissue, keeping your jaw strong as you age.
Personalized Care for Charlotte and Beyond
To help you choose the denture that's right for you, Dr. Schramm will complete a thorough oral exam at his Charlotte dental office. Dental implants aren't right for every patient, but for many they are. With an exam and consultation, Dr. Schramm can determine what your needs are and help you put together a plan that will help you improve the appearance and functionality of your smile.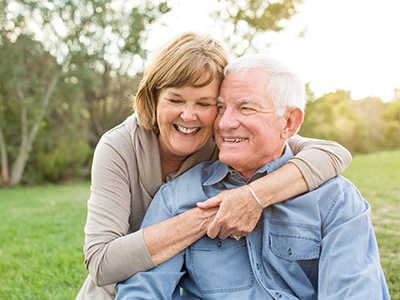 Our Location
12311 Copper Way
Suite 101

Charlotte
,
NC
28277
(704) 215-4516
Fax: (704) 542-7180
Follow Us