South Charlotte teeth cleaning
Coming in for biannual dental visits is essential to promoting and maintaining your oral well-being. At Schramm Dentistry, we can keep tooth decay and gum disease from causing serious problems with a full dental exam and our
South Charlotte teeth cleaning
every six months.
Dental plaque is invisible, but it poses a major threat to your teeth and gums. This bacterial film erodes tooth enamel to form cavities in your teeth. And it also irritates and reddens your gums, which are signs of gingivitis, the early stage of gum disease. At home, you should adhere to a nutritious diet and keep a close watch on your sugar consumption, since sugar spurs the formation of plaque. Brush twice per day, once when you wake up, and again before you go to sleep. For that bedtime brushing, add a vigorous flossing. Combined, those two strategies will get most of the plaque from on and between your teeth, and at the gum line. Some typically stays out of reach, though, hardening into tartar, which cannot be effectively managed without our South Charlotte teeth cleaning. Getting it done two times per year is vital. As tartar and plaque are washed away, it's like hitting the reset button on your dental health. And if you do show signs of gingivitis, the cleaning will stop it from progressing and reverse the effects. As part of your exam, x-rays are taken to detect the presence of cavities. Any found are best filled before they have the chance to grow and lead to complications such as tooth infections, root canal, or the loss of a tooth. Keep in mind that left untreated, plaque and tartar will also see the progression of gum disease to its advanced stage, which is called periodontitis.
Why not schedule our dental exam and
South Charlotte teeth cleaning
by contacting us right now?
By Schramm Dentistry
February 2, 2018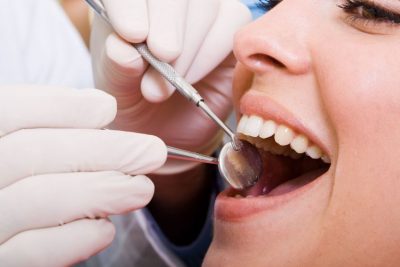 Blog Posts
Follow Us